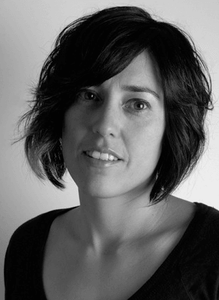 Growing up in Taos, NM has provided me with a cultural and creative richness. Life in Taos is simple and beautiful and I believe that my jewelry is a personal expression of this simplicity. The purpose of my art is to accentuate the body and capture the movement of the human form, enhancing one's personal beauty and grace with sophistication and elegance. My designs appeal to the senses and come to life on the body.
Natural and interplaying geometric forms are transformed into contemporary designs. Subtle textures, overlay, various patinas and the tonal play of mixed metals blend richly and create contrast and dimension. Hand-selected stones including diamonds and pearls are hammer-set with thick-gauge bezels. A signature series incorporates sterling silver bead chain in a distinct multi-piece line. The work finds form and distinction in its simplicity and clean elegance.
"My training has given me the technique to actually produce what's in my head," states the artist. "But I don't stop there. I wear it. I test it. It might be an amazing design, but if it doesn't lie right, feel right—if it's not durable—people won't wear it. And that's the ultimate rush for me, to see it out there."
In 2009, Maria became the poster artist for SWAIA's Indian Market.  She was the youngest to have ever received such an award, the first jeweler, and one of only three other women selected in the market's 88 year history.  Already, she's been featured in at least 4 books on American Indian jewelry, and most recently, Maria took home the Best of Jewelry Award from the 2011 Heard Museum art market.