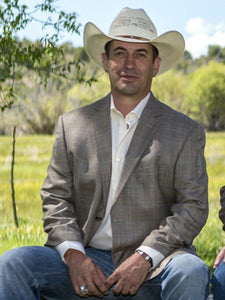 Noah Pfeffer has been making fine Southwestern jewelry since 1984. Born and raised in Northern Arizona's Verde Valley, the colors and textures of the Southwest are in his blood. 
Noah developed an eye for creating jewelry at a young age -- his father also is a jeweler. Growing up around the sights and sounds of his father's studio inspired Noah to become a connoisseur of fine stones and learn lapidary artistry. Today, Noah Pfeffer's jewelry is known for its use of natural, high-grade stones; fine craftsmanship; and creative, contemporary designs.
After living in Santa Fe for a decade and establishing a loyal following for his jewelry, Noah Pfeffer moved back to the Verde Valley in 2009. He continues to tap his inspiration to create innovative pieces of fine Southwestern silver and gold jewelry that have a flair unique to Noah. 
Garland's is proud to be the exclusive online retailer of Noah Pfeffer's jewelry. Please contact us regarding special orders, resizes, or with any other questions you may have.