Sherian Honhongva
4 products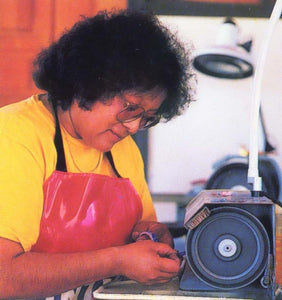 The greatest name in Native American jewelry was Charles Loloma, but the grand master passed away in 1991, having forever changed the face of American Indian art. His gifted niece, Sherian Honhongva, worked alongside him in his studio for more than 16 years.

A master jeweler in her own right, Sherian has continued the creative tradition, making jewelry with all the skill and design sense of her famous uncle. Like Loloma's work, Sherian's jewelry has a sculptural quality.

Gemstones, wonderfully colored corals, and other materials including ironwood, mastodon ivory, pearls are merged into exciting compositions. Unusual combinations of colors and textures are a hallmark of her work. Often the jewels are set in or combined with gold.