New Arrivals
4575 products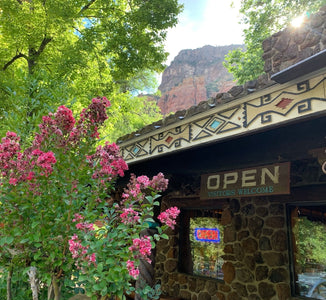 We purchase directly from our artists on a daily basis. We represent more than 500 artists from the Four Corners region, primarily Arizona and New Mexico. Talented artists have many options when choosing a gallery to sell their work, and we are honored to represent many of the best artists in the Southwest. We take seriously our commitment to the advancement of Native American art by encouraging creativity and rewarding quality. Above all, we consider our artists as partners in this business, and we are committed to always working with them fairly and honestly. All of our artists are paid up front, and they set the retail price for their pieces. Read more about our Social Responsibility.

We have spent many years learning from these talented craftspeople and their rich cultures. It's an honor to pass on their stories and traditions to our customers. View our informative blog where we share information about the history, techniques, and materials that make Southwestern art so unique.
Many questions can be answered by visiting our Customer Service page. For any other questions you may have, please feel free to contact our friendly and knowledgeable staff! Thank you for supporting our business and our artists!